About Bucks County Counseling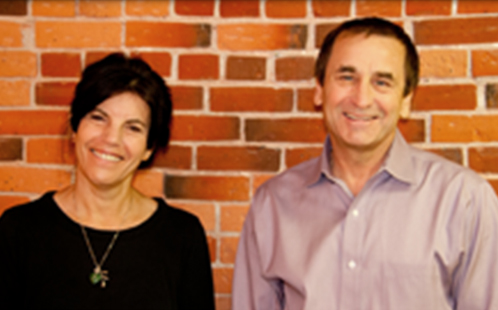 Meet Amy & Rich Brown
Both Rich and Amy are deeply involved in the recovery community and have extensive experience in the healing process that can take place in the right environment and with the help of others who are willing to go through it with you. We created Bucks County Counseling to carry our passion for recovery into our professional lives. Rich is a Licensed Professional Counselor with a Master's Degree in Counseling Psychology, and a Certified Addictions Counselor Diplomate. Amy holds Human Services Degrees and State Certification in Addiction Counseling and treatment of Co-Occurring Disorders as well as National Certifications in Therapeutic Yoga instruction.
We do not believe that "Treatment as Usual", in large groups and in a hectic environment is best for our clients. Our facility is deliberately comfortable, intimate, and non-judgmental. We strive to provide the individual attention and care that we know is critical to the change process.
Our Qualifications
We are a fully State-licensed Outpatient Treatment Facility implementing only Evidence-based practices. Our treatment methods are validated by documented scientific evidence and our clinical practice guidelines are based on current research findings along with recommendations by panels composed of experts in the field. Our clients will receive the most effective treatment options available.
Our staff consists of fully credentialed and licensed professionals with over 60 years of collective experience in the treatment of addictions and mental health issues, and the longer term recovery process associated with both. Our recognition of the difference between treatment and recovery and our ability to engage our clients in both of these processes sets us apart as a comprehensive program.
Our Mission
Our Staff of highly qualified therapists genuinely cares for alcoholics, addicts and their families.
We created Bucks County Counseling to carry our passion for recovery into our professional lives. As a group, we bring together all the disciplines and training needed to address substance abuse and dependence with the excellence and compassion needed to make an enduring recovery possible.