Yoga & The Path to Emotional Health
Yoga has been proven beneficial for a wide variety of therapeutic concerns including, anxiety, depression, trauma, chronic pain, loss and grief, life questions and transitions and relationship obstacles. When used in conjunction with other therapeutic modalities, such as cognitive behavioral therapy or medications, treatment effectiveness is greatly enhanced. While the mind may keep the memory and beliefs about emotional or physical pain, the body also keeps its own score. It is only when the body and mind are reconciled that more comprehensive healing can occur. When we invite our body and spirit to be part of the healing process, transformation can unfold. At Bucks County Counseling we offer yoga therapy as an adjunct to talk therapy models in a commitment to a more holistic approach to emotional health and wellbeing.
Yoga, Addiction Treatment & Recovery
Yoga is increasingly being used in substance abuse treatment programs and throughout recovery to help prevent relapse, reduce withdrawal symptoms and drug cravings, and provide a healthy outlet to cope with potential triggers and daily life stressors. Growing bodies of research are showing that yoga is an effective treatment for many conditions, including substance use and the underlying causes and conditions that contribute to it.
When someone abuses drugs or alcohol regularly, some of the pathways in the brain are altered, and the pathways related to feeling pleasure, regulating emotions, making sound decisions, and controlling impulses may be negatively affected. After a period of time without the influence of drugs or alcohol, brain chemistry and circuitry can heal and rebuild itself. The rate of repair and the recovery of one's spirit are greatly enhanced through the practice of therapeutic Yoga. Yoga as therapy responds to the unique needs of the individual and involves the fundamental experience of body-to-heart-to-mind connections. Therefore, the path of yoga is complementary to the path of recovery from addiction. In my experience, and the experience of many others, it decreases the likelihood of relapse and increases one's enjoyment of life. And after all, the point is not to just survive addiction. The point is to thrive in recovery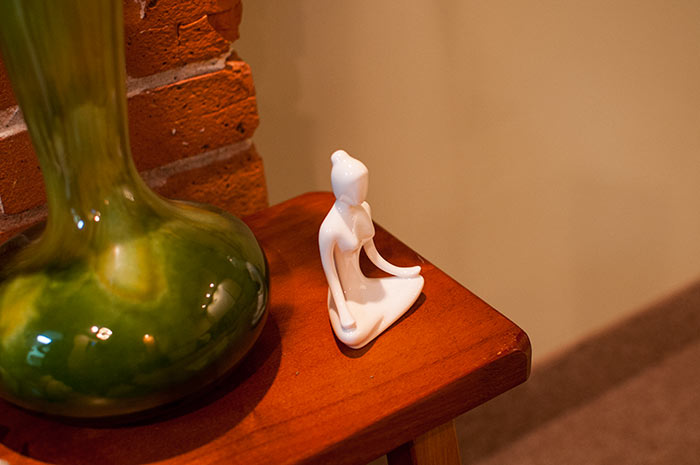 The Link Between Trauma, Addiction & Pain
A growing body of research articulates the strong relationship between past trauma and the prevalence of substance abuse disorders. There is ample evidence that a significant number of people diagnosed with addictive disorders and chronic pain related chemical dependence are also struggling with underlying issues related to complex trauma. If unaddressed these symptoms can undermine efforts in recovery and create a sense of hopelessness in treatment. It is apparent to many in the field that the current treatments offered in most facilities fall far short of effectively addressing these concerns. As cofounder of Bucks County Counseling Amy introduced the Trauma Sensitive Yoga tract to better serve clients with these particular challenges.
What is Trauma Center Trauma Sensitive Yoga & How is it Different from Other Yoga Practices?
Trauma Center Trauma-Sensitive Yoga (TCTSY) is an empirically validated, adjunctive clinical treatment for complex trauma or chronic, treatment-resistant PTSD. Developed at the Trauma Center in Brookline, Massachusetts, TCTSY has foundations in Trauma Theory, Attachment Theory, and Neuroscience as well as Hatha Yoga practice with an emphasis on body-based yoga forms and breathing practices. TCTSY helps to manage the symptoms of anxiety and acute stress associated with Trauma, and increases the capacity for healing, well-being, and overall mental and physical health. Particular attention is paid to the potential for feelings of vulnerability in certain yoga postures. The clients are continually offered options, allowing them to practice making empowered choices, opting in or out of any portion of the class at any time. TCTSY offers students the opportunity to rebuild a connection with oneself and to help them feel safe in their bodies again.
As primary facilitator of Trauma Sensitive Yoga services, Amy is dedicated to developing an individually tailored approach to each client, integrating talk therapy and increased bodily awareness to empower clients to lead the way in their own unique journey of recovery. Amy works with clients on an individual basis as well as in small groups.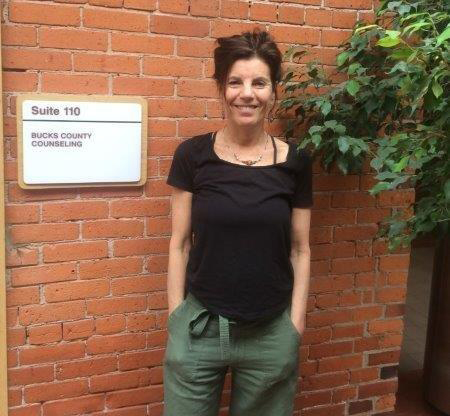 About Amy:
CCDP, CADC, RYT 200, TCTSY-F
Amy is a state certified addiction and co-occurring mental health Counselor who has been working in the addiction field for over twenty years. As part of her own personal journey and in an effort to better serve her clients, Amy began exploring adjunct therapies to provide a more holistic approach to recovery. As part of this pursuit, Amy completed the 200 hour teacher training program at Kripalu Institute, one of the largest and most prestigious yoga training centers in North America. Cognizant of the prevalence of complex trauma in those struggling with addictive disorders, Amy went on to complete the 300 hour Trauma Center Trauma Sensitive Yoga (TCTSY) facilitator certification program at the Trauma Center in Boston, joining a select community of yoga professionals trained in this SAMHSA approved, evidence based treatment modality.