Coopersburg Yoga Therapy
Call (215) 529-9998 Today for Yoga Therapy near Coopersburg PA 18036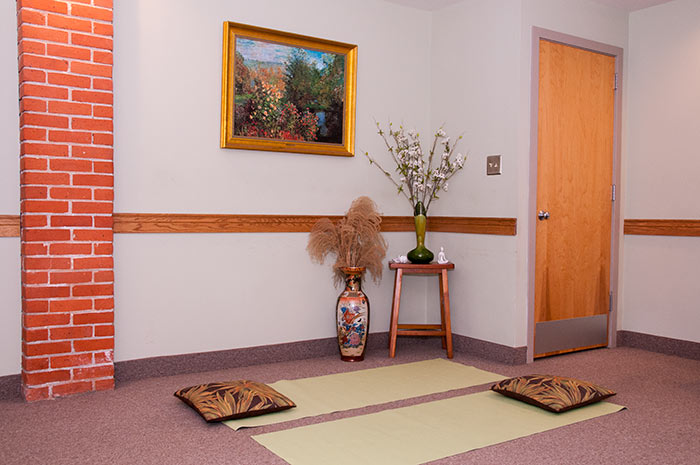 Coopersburg Yoga Therapy in Bucks County Pennsylvania
At Bucks County Counseling, yoga therapy is a method of treatment we use to improve the physical and mental well-being of our patients. Through yoga poses, meditation and breathing exercises, our counselors seek to improve the lifestyles of those with mental health and substance abuse issues as well as victims of trauma in the Coopersburg PA area. These classes cater to the physical and mental capabilities of each individual patient above all else. As such, our yoga therapy program is intended to be easy yoga for beginners with a focus on relaxation.
The therapeutic yoga program at Bucks County Counseling can be used in conjunction with other forms of treatment or therapy and is effective for individuals of all ages throughout Bucks County Pennsylvania and the surrounding area. Typically, therapy yoga incorporates elements of both physical therapy as well as psychotherapy. If you are interested in yoga therapy, there are a number of benefits that can be observed by enrolling in our yoga program such as: reduction of stress, improvements to psychological well-being, more efficient functioning of bodily functions, and even improvements to diet.
Coopersburg Yoga Therapy Counselors
When you enroll in yoga therapy with Bucks County Counseling, you can expect a session that resembles a therapy session more than a traditional yoga class. Typically, our classes are conducted in one-on-one or small groups of individuals from Coopersburg Pennsylvania and the surrounding area. In your initial meeting, you can expect our yoga therapy counselor to discuss the reasons you are seeking therapy and identify the problems you would like treated. Our counselor will also work with you to create a course of treatment and establish the frequency you would like to meet as well as address any cognitive behavioral therapy or medications that may improve your condition in addition to our yoga therapy courses.
If you are concerned you may struggle with the physical or mental capabilities needed to seek yoga therapy treatment, you have little reason to worry. Our yoga therapy program focuses on relaxation above all else. This includes catering to victims of trauma with trauma sensitive yoga. You will engage in rhythmic, deep breathing combined with movements that are easy on you and your body. Yoga as therapy responds to and focuses on the unique needs of the individual.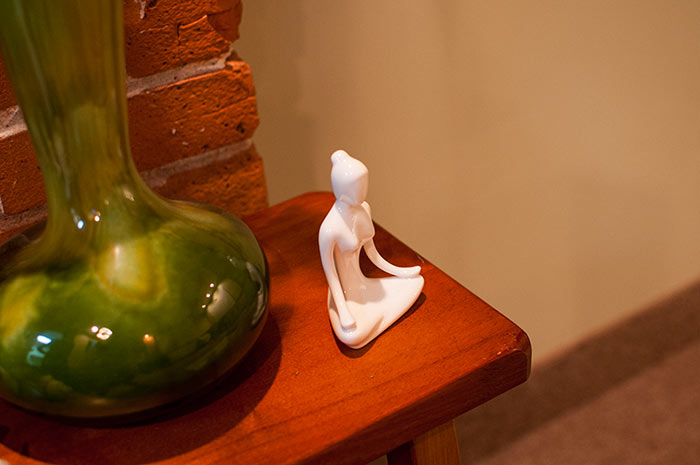 Coopersburg Yoga Therapy Benefits
Our typical patients from the Coopersburg PA area include: victims of trauma, people seeking drug and alcohol treatment, individuals seeking addiction treatment, and those seeking mental health treatment. For those in the Bucks County Pennsylvania area suffering from anxiety and depression, know that studies performed in recent years have suggested that engaging in yoga therapy reduces stress levels.
Additionally, people struggling with substance abuse and drug addiction can take solace knowing that yoga therapy can positively impact the levels of the neurotransmitter GABA (gamma-aminobutyric acid). This is the chemical in your brain that is found to be lower in individuals experiencing substance abuse.
Coopersburg Yoga Therapy Sessions
Throughout your courses, you will focus on breathing exercises, physical postures, guided imagery, and meditation. These activities focus on the well-being of your mind and body, and focus on relaxation about all else. When you enroll in a yoga therapy course with Bucks County Counseling, your counselor will discuss your physical capabilities in addition to your needs. This way, you will never be put in a position where you may overexert yourself or worsen your condition.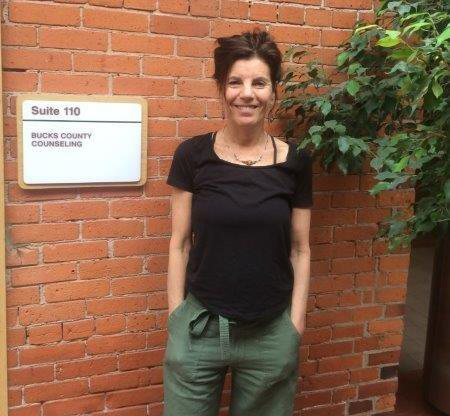 Coopersburg Trauma Center Trauma-Sensitive Yoga (TCTSY)
Trauma Center Trauma-Sensitive Yoga (TCTSY) is intended to treat individuals with complex trauma or chronic, treatment-resistant PTSD. TCTSY focuses on breathing practices and body-based yoga forms. It is a treatment that was founded with Trauma Theory, Attachment Theory, Neuroscience, and Hatha Yoga practices in mind. Throughout your experience with Trauma-Sensitive Yoga, you will notice that attention is paid to the vulnerability of certain yoga postures. Clients who invest in trauma-sensitive yoga are always given a number of options, and are encouraged to make choices that lead them to feel empowered. This includes opting in or out of any portions of the class. Students of TCTSY are given the opportunity to feel safe within their own bodies again, and to rebuild connections with oneself.
Yoga therapy sessions at Bucks County Counseling are given on both an individual and small group basis, depending on the needs of the individual. Our yoga therapy counselor, Amy Brown takes every opportunity to individually tailor the trauma-sensitive yoga programs to each client. A typical session integrates bodily awareness and talk therapy that is used in combination to empower clients to create their own route to recovery.
About Amy, Our Coopersburg Yoga Therapy Instructor:
CCDP, CADC, RYT 200, TCTSY-F
Amy Brown has over twenty years of experience working in the addiction field as a state-certified addition and co-occuring mental health counselor. In order to better serve her clients as well as forward her personal journey, Amy began exploring more holistic approaches to recovery. Throughout her pursuit, she completed a 200 hour teacher training program at one of the largest and prestigious yoga training centers in North America, the Kripalu Institute. In order to most effectively treat those with addictive disorders who experience complex trauma, Amy continued her journey by completing the Trauma Center in Boston's 300 hour Trauma Center Trauma Sensitive Yoga (TCTSY) facilitator certification program, a SAMHSA approved, evidence-based treatment modality.
Our Yoga Therapy Program Caters to:
Individuals Seeking Mental Health Therapy
Individuals with Anxiety and Depression
Individuals with PTSD and Schizophrenia
Individuals Struggling with Substance Abuse
Individuals Seeking Drug Addiction Help
Individuals Seeking Alcohol Counseling
Individuals Seeking Drug Counseling
Victims of Trauma
If you are in need of Coopersburg yoga therapy or are searching for yoga therapy for yourself or loved one near Coopersburg PA 18036, call (215) 529-9998 or send us a message today.